Posted on September 20, 2021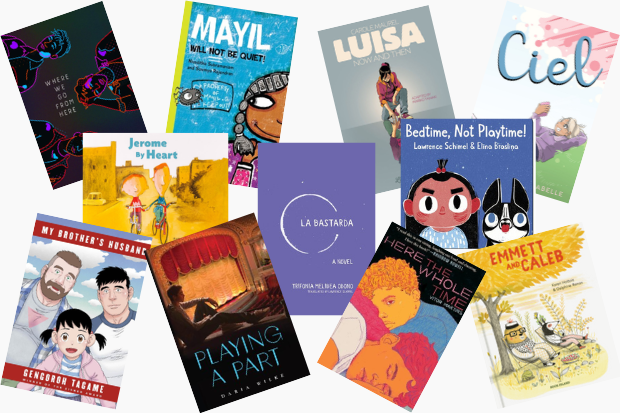 What's it like to come out as a lesbian in Equatorial Guinea? To be a Brazilian teen with body issues, suddenly sharing a room with a former best friend / current giant crush? To meet your brother's husband in Japan?
Over on the WWB Daily blog, award-winning literary translator Ruth Ahmedzai Kemp shares a list of exciting new children's and young adult books featuring queer characters from around the world. For students in high school and above, we especially recommend:
Playing a Part, written by Daria Wilke and translated from Russian by Marian Schwartz. This YA novel about a gay Russian teen would pair well with the short essay "On the Moscow Metro and Being Gay," available on this site.
My Brother's Husband, written and illustrated by Gengoroh Tagame and translated from Japanese by Anne Ishii. We think this story about paternalistic values clashing with newer approaches to life would pair well with the trans story "Cavities and Kindness," also available here.

La Bastarda, a "daring and often humorous YA novella" set in Equatorial Guinea (where it is also banned), written by Trifonia Melibea Obono and translated from Spanish by Lawrence Schimel.
Here the Whole Time, written by Vitor Martins and translated from Brazilian Portuguese by Larissa Helena. Ruth Ahmedzai Kemp calls this story "cringe comedy at its best."