Posted on February 10, 2020
The graphic literature issue of the magazine Words Without Borders has just come out, and it includes two outstanding stories about growing up. The first is about deciding whether to take part in a rebellion; the second, about finding a vocation.
The Chilean story South of Almeda follows a teenager as he wonders whether to join the student protests of 2006, later called the "Penguin Revolution." The drawings in the story are by an artist who himself participated in the protests.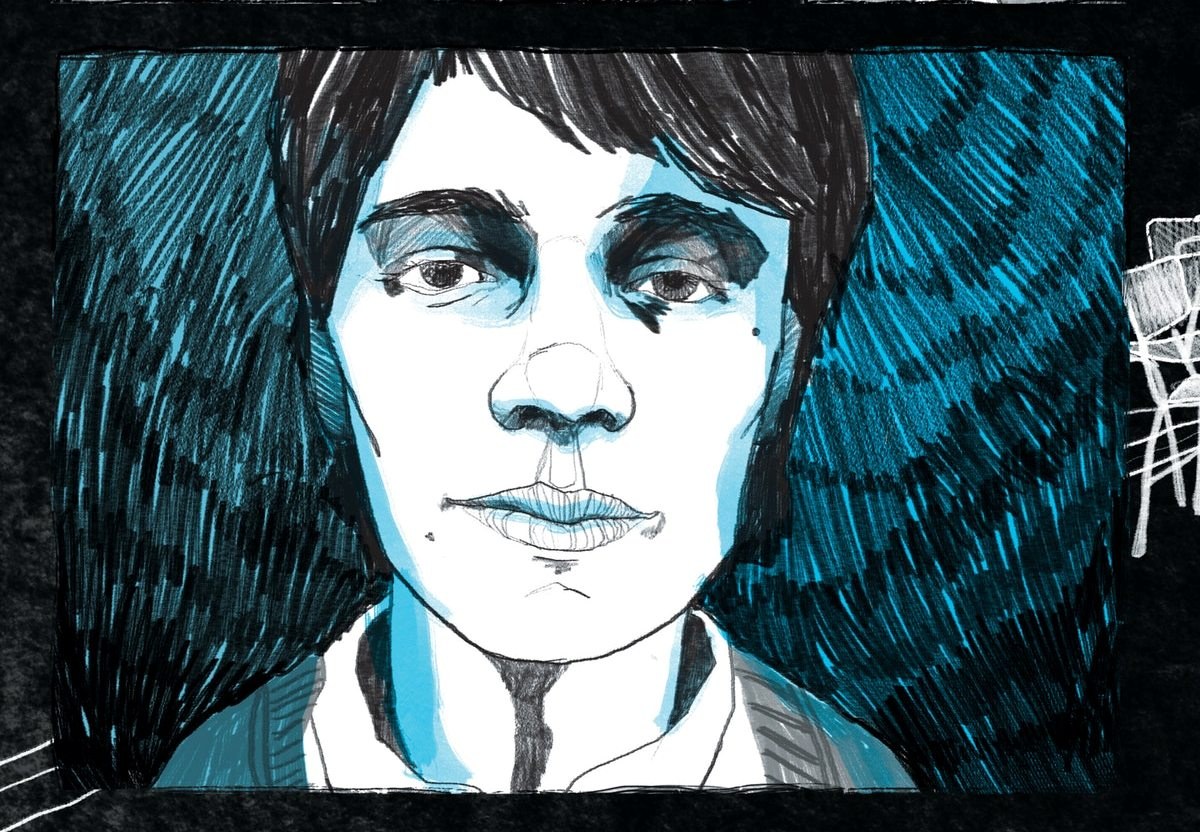 For context, you might have students read a 2009 article from the Americas Quarterly, which summarizes the Revolution in its first paragraph:
In 2006, high-school students in Chile took to the streets to protest the country's education system, sparking President Michelle Bachelet's first major crisis. Known as the Penguin Revolution (a term that refers to the students' white and black uniforms), the protests accomplished what decades of public debate had failed to do: force a political agreement to reform institutional practices in place since the 1980s. The student movement—perhaps the most successful in the country's history—responded to widespread complaints that despite public education funding, the system's guiding principles perpetuate socioeconomic differences.
The story begins with a narrator watching a school taken over by student protesters from his apartment window (which might make it an interesting companion to the Egyptian graphic story The Apartment in Bab el-Louk. Soon afterwards, the lively text begins to switch between narrators and styles, including a protester's diary and a "recipe for hydration."

You might ask students reading it to consider the different perspectives in the story: one character watches the protests, while another—the diarist Nicholas—actively participates.
What might be the reasons behind their different choices?
How do we decide whether to raise our voices in protest?
The second story is the French-Canadian memoir "Contacts," in which a young girl learns about photography and art from her father, noticing along the way that "People are beautiful when they're talking about things they love." (Students might respond to this line from the story in their own writing.)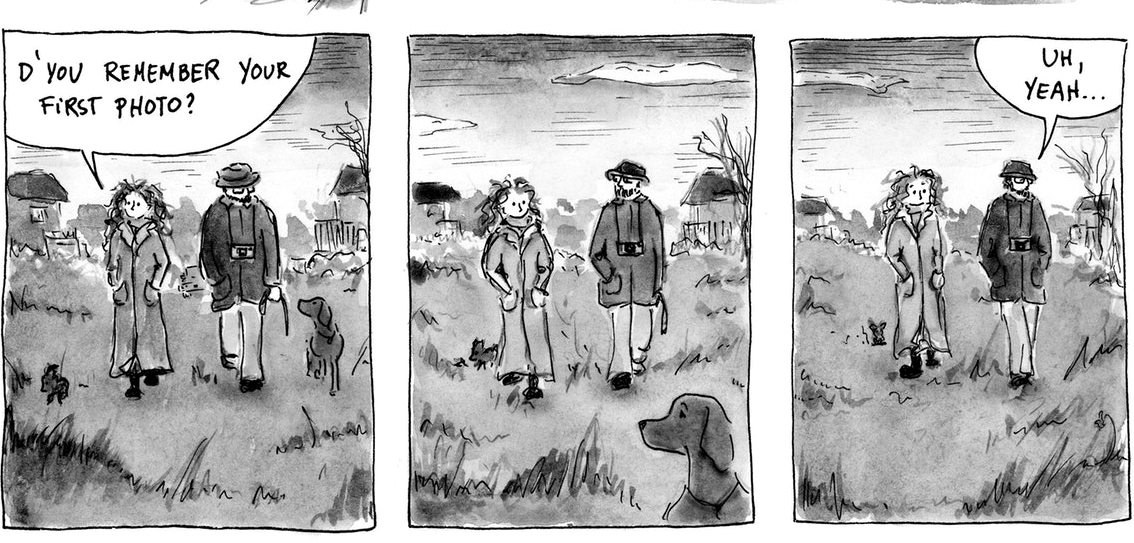 You might read "Contacts" alongside another graphic memoir, "A Drifting Life," about a Japanese manga artist's childhood encounter with his first mentor. If short on time, you can read the first story in "Contacts" (with black-and-white drawings) as a class, leaving the second, sepia-toned story for extra-credit or independent reading.
Other notable works in the issue include:
The metaphorical #MeToo story "Crocodiles Are Everywhere," which grew out of a Tumblr page documenting women's experiences and was translated by Edward Gauvin, whose translation of a different satirical graphic story, The Pharaohs of Egypt, also appears on this site.

"The View," from Filipino poet, programmer, and inventor of the "first robot poet in Filipino" Marlon Hacla.
And don't miss Susan Harris's illuminating introduction to all the new works: Framing the Story: Six Graphic Narratives.