Posted on April 22, 2020

The email announcing school closure came during the second to last period of the day. It was sudden, it was earlier than unexpected and it was scary.
The tailspin we educators found ourselves in as we tried to navigate our personal and family safety, the well-being of our community and our students, and our obligations as teachers is significant. To gain back equilibrium, I find myself relying on tried and true resources, ones I know will help me bring back normalcy and balance for my students. My go-to? Words Without Borders Campus.
I teach high school English in a large suburban public school outside of NYC. My courses range: Sophomore ELA, Children's Literature, Journalism, A.P. Literature and World Literature. And my students' abilities and interests range: some are in a in a unique program for school-adverse students, others are college-bound high academic achievers. This is precisely why WWB works so well for my work and their learning: students are able to easily navigate the site to find readings that fit their reading levels and engage their interest.
This spring, my first two weeks of distance learning was an exploration of Chinese literature. We read the overview page together – virtually, of course—and students posed questions. They scrolled through the thoughtfully-curated short fiction , poetry, video, music, and art to discuss emerging themes.
Interests were piqued. Whole class conversations ensued, and a returned sense of community was re-established for my students. After reading the story "The Old Cicada," by Can Xue, one student wrote: "it doesn't take much to remain serene with one's life and achieve fulfillment through the simplest of things".
What a perfect message for today.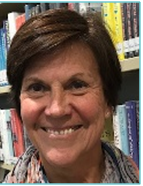 Ann Neary (Westport, CT), NBCT, teaches ELA (AP Literature, Children's Literature, World Literature, Journalism). She is a 2018 graduate of Mount Holyoke's Masters in Teacher Leadership, a Fellow at Yale's Center for Emotional Intelligence, and a facilitator for NNSTOY. Ann's motto: "always sharing, always hopetimistic".