Posted on November 03, 2020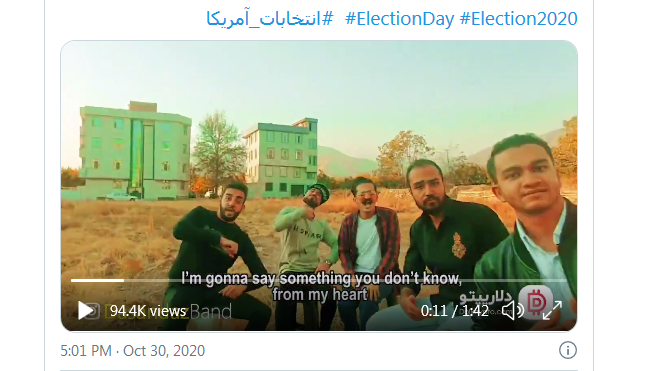 I'm going to say something you don't know, from my heart . . .

Know that who you vote for, changes our lives you know.
As a viral video from Iran's Dasandaz band points out, U.S. elections make a huge difference in other parts of the world, too . . .
Find out why and watch the video (with subtitles) in the New York Times. Then, visit WWB's growing collection of literature from Iran to learn more about our interconnections.