Posted on March 27, 2019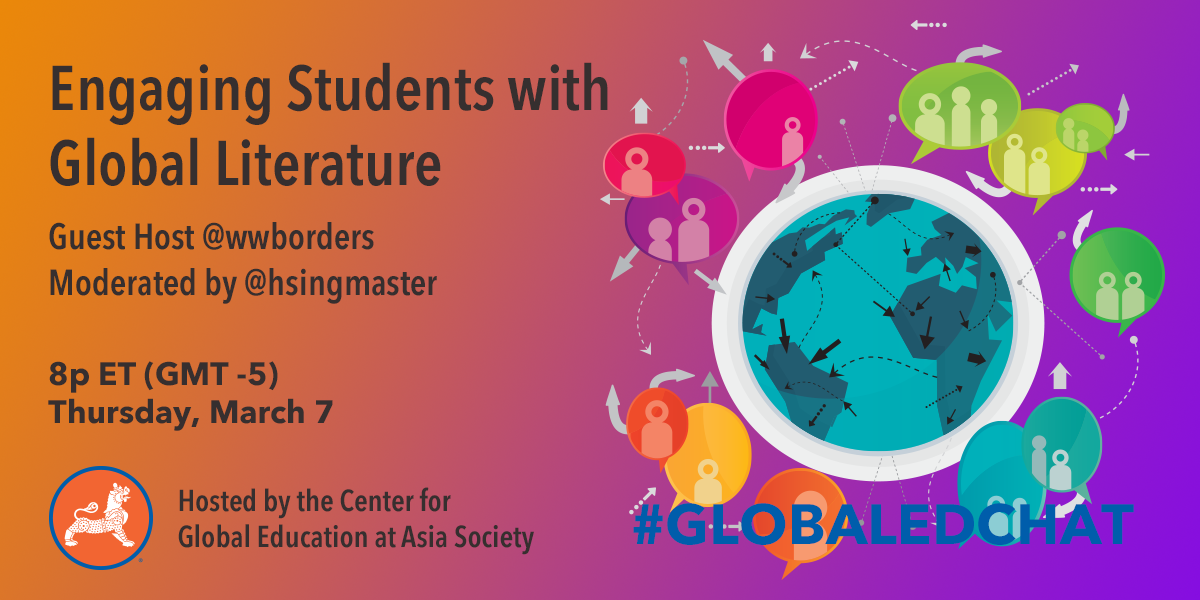 A few weeks ago, WWB Campus collaborated with the Asia Society to host our first-ever live "Twitter chat" about global literature. The conversation was wide-ranging, with educators sharing strategies on everything from finding literature to providing context to supporting diverse students. Among the highlights:
Benjamin Evans, @thingsbehindsun, described the importance of global literature in our current climate: "it has perhaps never been more important to understand others nation's perspectives and cultures given the current narrative of shutting down borders, building walls and exiting the EU"
@TheBlackApple4ed tweeted: "When we read global literature, we get out of our comfort zone of our predetermined and often untold rules about things like gender, immigration, and things on the news become more realistic and contextualized. It broadens our viewpoint and open possibilities."
Educator @Jennifer D. Klein wrote that global literature "builds deep empathy and understanding when we choose meaningful work and teach it well!"
Below, you'll find four short works of global literature that can take students of their comfort zones, and foster meaningful engagement with the larger world.
Interested in participating in another Twitter chat or other online event for educators? Help us plan future opportunities by answering this one-question survey.
You can follow Words Without Borders on Twitter @wwborders, and take part in the Asia Society's other chats with the hashtag #GlobalEdChat.