Posted on August 22, 2019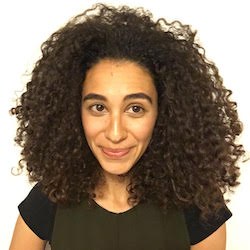 Thanks to former Words Without Borders Editorial Fellow Noor Naga, we now have audio files of key Egyptian Arabic terms that appear in our collection of Egyptian literature: from popular pets to unpopular politicians and more, including all the names of featured authors and translators.
With the help of these recordings, students can learn how to pronounce what may otherwise be unfamiliar terms, building confidence for class discussions.
You'll find the audio files at the top of the Context tabs next to the literature.

For a sample, click the audio file below, and learn the potentially useful phrase "Al-Katkoot Laysa Kalban!" ("It's a chick, not a dog!")
Then, if you like, read the funny, moving children's story that bears this title.
---
* Noor is also an award-winning author, having recently received the RBC PEN Canada New Voices Award!