Posted on March 01, 2019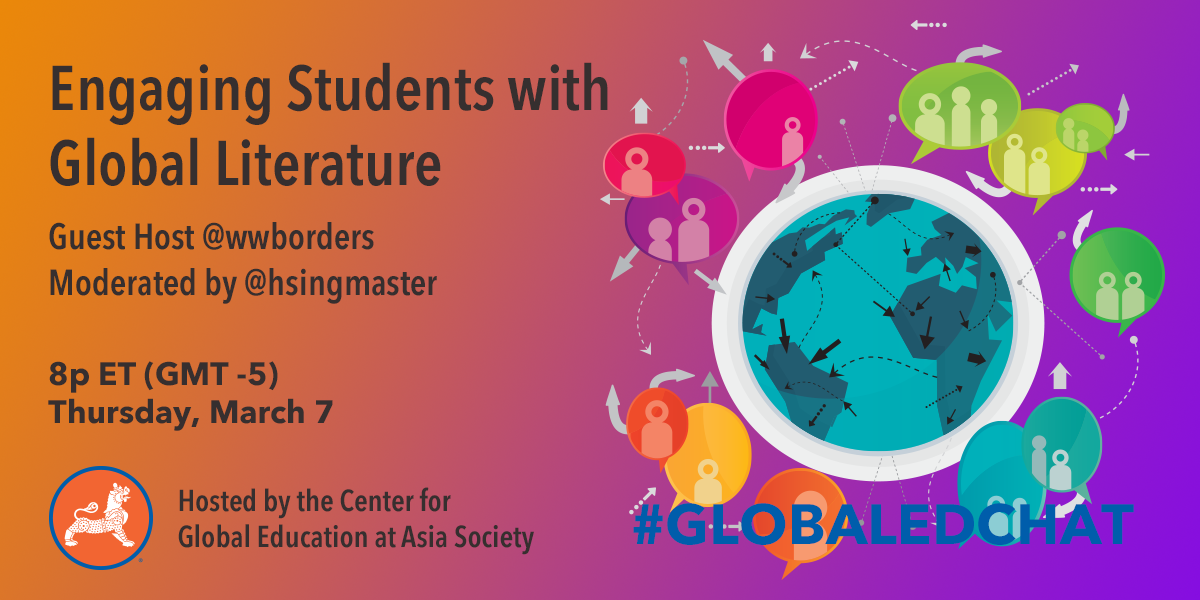 What does the phrase "global literature" mean to you?

Are conversations about global literature different from conversations about "traditional" literature?
How do students respond to this literature, and what are the best strategies for engaging them?
We'll be discussing these questions, and many others, in a March 7th Twitter chat hosted by the Asia Society: #GlobalEdChat.
WWB's Nadia Kalman and Jennifer Lauren will be facilitating the conversation. (Anything you definitely want to discuss? Let us know!) Heather Singmaster, director at the Center for Global Education at Asia Society, organizes #GlobalEdChat and also curates the excellent Global Learning blog on Education Week.
#GlobalEdChat has more than 7,000 followers, so we're looking forward to a lively discussion. Please join @wwborders and bring your global lit questions, experiences, and strategies!

Event Details
Thursday, March 7th, 8 pm EST/5 pm PST