Posted on December 04, 2019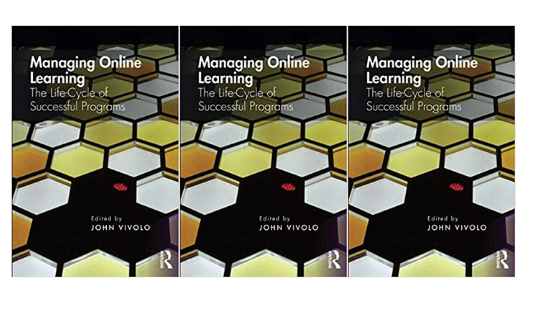 "For good or bad, they are going to change the world." So says online learning expert John Vivolo of the students coming of age today, with access to an array of free online content---from Open Educational Resources to videos to freeware. As Director of Online Education at the Katz School of Yeshiva University, Vivolo oversees all the school's online education programming, and he has been involved in the growth and improvement of online learning for more than fifteen years.
"The real struggle," Vivolo goes on to say, "is ensuring we guide learners with the best possible support systems in their curation and creation." Towards that end, he compiled and edited the book Managing Online Learning: The Life-Cycle of Successful Programs, recently published by Routledge.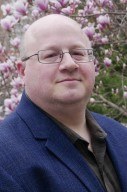 John Vivolo, Director of Online Education at the Katz School.

One of the book's contributors, Jennifer Lauren, also works with Words Without Borders Campus to support classroom teachers. In a chapter entitled "Seeing the World," she offers advice on engaging international students in online education.

Prioritize correct pronunciation of students' names: This simple step models respect for other cultures and sets the stage for welcoming all students' voices
Use inclusive icebreakers: For example, to include less vocal students, consider giving students the opportunity to introduce themselves non-verbally; for example, by sharing a collage or Pinterest board.
Try to include a global perspective in every lesson, inviting the participation of your students: This can be challenging, but is well worth the effort – and sites like WWB Campus are here to provide resources and support.
For example, as a teacher plans a class on representations of women in the media, an example from U.S. pop culture may immediately come to her mind.
The teacher uses that example, but also asks students for examples from their own home cultures. Are those new examples similar to or different from the first? The class discussion is immediately deepened; students' understandings of women's representations become broader and more accurate.
The teacher might then have students look through the graphic literature on WWB Campus for additional representations of women around the world. "How are women represented in an Egyptian political comic? In graphic reportage from Russia?
For those new to WWB Campus we publish free, high-quality, contemporary world literature alongside resources for teaching and learning. A teacher recently said of WWB Campus: "Accessibility to global literature with possible teaching ideas helps me incorporate contemporary issues into my unit."
Interested in bringing global literature into your classroom? Just get in touch to learn more about our free professional development workshops and pilot program.