Posted on October 21, 2019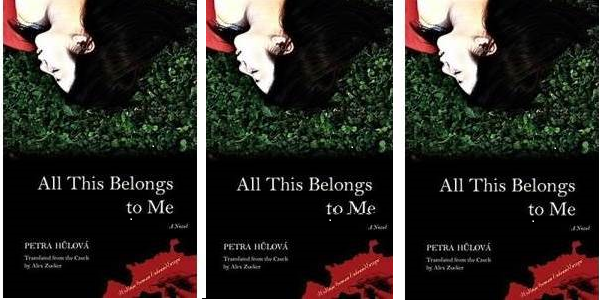 Three days in advance of International Translation Day, Columbia University's East European Center at the Harriman Institute presented a panel discussion on the art of literature in translation and the business of publishing translated literature.

International Translation Day occurs annually on September 30th, which marks the feast of Saint Jerome, who translated much of the bible into Latin and is considered the patron saint of translators. It also signifies the culmination of National Translation Month, and in 2019, the 30th anniversary of the fall of Communism in Central and Eastern Europe.
The panelists, who translated works exclusively into English, were Ellen Elias-Bursać, translator from Bosnian, Croatian and Serbian; Claudia Serea, translator from Romanian; and two translators of West Slavic languages, Sean Gasper Bye, from Polish, and Alex Zucker, from Czech. Moderating the panel were co-directors of the East Central European Center, Christopher Caes, lecturer in Polish, and Christopher W. Harwood, lecturer in Czech.
The works in translation described by the panelists included not only fiction, non-fiction and poetry, but reportage, a genre in which writers take media coverage of true events and express it as literary non-fiction. Asked why they chose careers in translation from these particular regions, the panelists expressed a great love for the languages from which they translate as well as for the literature itself. They cited an interest in literature as a vehicle for human rights, bringing the plight of disaffected people to the attention of a global readership, and in bringing the culture of the countries to an Anglophone audience in the manner of literary anthropologists. Goals for several include bringing more translated works by women to a wider reading public.
Although East Central European literature may seem highly stylized to American readers who often favor plot-driven stories with less linguistic complexity, booksellers have recently picked up a number of works with the potential to challenge and engage more advanced college students, including:
Dark Mother Earth, by Kristian Novak, translated from Croatian by Ellen Elias-Bursać. "An amnesiac writer's life of lies and false memories reaches a breaking point in this stunning English-language debut from an award-winning Croatian author." Due out in January through Barnes and Noble.
The King of Warsaw, by Szczepan Twardoch, translated from Polish by Sean Gasper Bye. "It's 1937. Hitler is Rising. Fascism is escalating. In the boxing ring, Jakob Szapiro commands respect, revered as a hero by the Jewish community. Outside, he instills fear as he muscles through Warsaw as enforcer for a powerful crime lord. . ." Due out from Amazon in April.
The Vanishing Point that Whistles: An Anthology of Contemporary Romanian Poetry, edited by Claudia Serea, et al.. "The poetry included in this volume reflects the alienation and the crisis of communication brought by the so-called 'transition' period of the last twenty years in Romania" (1990-2010.) Available via Google Books.
All This Belongs to Me, a novel by Petra Hůlová, translated from the Czech by Alex Zucker. "[C]hronicles the lives of three generations of women in a Mongolian family . . . this story of secrets and betrayals takes us from the daily rhythms of nomadic life on the steppe to the harsh realities of urban alcoholism and prostitution in the capital, Ulaanbaatar." Available via both Amazon and Google Books.
---
By Amy W. Lloyd. Amy W. Lloyd was the longtime assistant to E. L. Doctorow and continues to write, research and edit. She is a graduate of Columbia College at Columbia University, where she studied political science and international relations.