Posted on February 11, 2018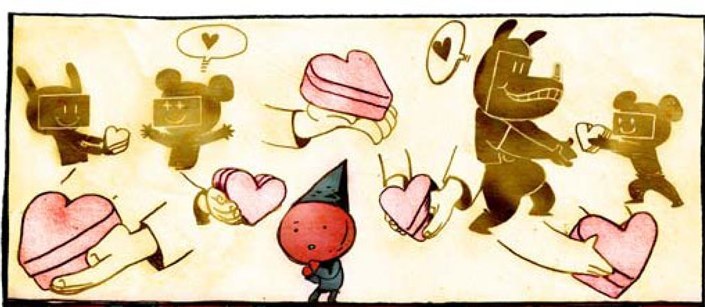 This Valentine's Day, you can take students beyond the usual hearts and flowers with the dystopian graphic fable "Sharing," from China.
You'll also find many other stories of love---spanning cultures, ages, and even several species---on our website. Just go to the Find page and select "Love Stories" under "Themes" on the right-hand side, or follow this link.
You might have students read several different stories, and then discuss which of the stories seems to represent love the most "truthfully."
Which love stories do you teach in your classrooms? Let us know on Facebook, or via the Contact page.