Posted on December 31, 2018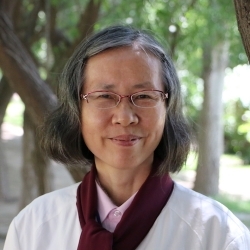 So you want to assign (or recommend) a book to your students about Asia—written by an Asian? Let me guess: You are having a hard time finding one, right?

On the Global Learning blog at EdWeek, David Jacobson, a board member of the Global Literature in Libraries Initiative, suggests a number of high-quality children's books written in Asia, translated into English, and readily available in the States. His recommendations include:
On WWB Campus, we have collections of literature from China and Japan, with graphic literature, stories, essays, and poems for student readers ranging from elementary to college-level. Our Asian literature for children and middle-schoolers includes:
From China: "Poem to the Tune 'Pure Peace'," an ancient love poem in an easy-to-learn format (comparable to a haiku), that can inspire students' own efforts; "The Old Cicada," an unusual animal story. ("The Old Cicada" includes some high-level vocabulary, but there are definitions next to the story, in the "About" tab.)
From Japan: "Do Not Tremble," a poem about the 2011 earthquake, which could complement a unit on nature and/or the environment; "A Drifting Life," an excerpt from the graphic memoir of one of Japan's most famous manga creators, describing a childhood encounter with a personal hero; "Once Upon a Swing," a story that asks, "What's it like to be the older sister of a genius?"