Posted on September 26, 2018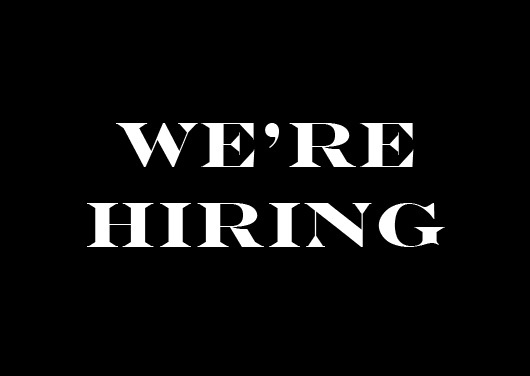 Thanks to a small grant from the Summer Scholarship Endowment Foundation, we are able to do some outreach in New York City schools this fall!
We are seeking an outreach coordinator with teaching experience, contacts in schools, and knowledge of international literature. A full description is below; please do share with friends and colleagues, and get in touch if there are any questions.
School Outreach Coordinator
Words Without Borders (WWB) seeks an organized, outgoing, results-oriented individual with a deep network of contacts in New York City public secondary schools to help us connect local classrooms to the offerings on Words Without Borders Campus, an online collection of contemporary world literature and tools for teaching and learning.
The outreach coordinator will be responsible for recruiting, enrolling, and retaining 10-15 New York high schools during the 2018-2019 school year. This short-term, contract position will entail on-site meetings at NYC public schools as well as remote work from the coordinator's personal computer. The editor of WWB Campus will be available to support the coordinator's work: consulting on lists of schools to be contacted, participating in meetings and conversations with schools, and assisting with follow-up and retention.
Responsibilities:
In consultation with WWB staff, conduct research on target schools and key teachers, administrators, and librarians at those schools (Target schools will include those with high proportions of underserved students and English-language learners.)
Make initial contacts and organize meetings with schools, school leaders, teachers, and librarians. Conduct presentations and meetings along with the WWB Campus editor and executive director
Provide follow-up and support for school and educator integration of WWB Campus materials into teaching
Provide follow-up and support for educators' and students' completion of pre- and post-implementation surveys.
Deliverables will include: 10-15 schools in NYC registered and consistently engaging with WWB Campus.
Hours: 5+ week, depending on schedule to be negotiated with successful applicant.
Qualifications:
3-5 years secondary English, social studies, or history teaching experience in New York City, with several years of experience using technology in the classroom

Strong network of current contacts in NYC public secondary schools

1-3 years experience with outreach to public schools

Knowledge of and interest in contemporary international literature

M.A. or higher in English, English/Social Studies/History Education, Instructional Technology and Media, or a related field.

Excellent organizational and interpersonal skills

Excellent written and verbal communication skills

Demonstrated ability to meet deadlines and goals

Ability to work independently and make improvements in response to feedback.
To apply, please send a cover letter and résumé to [email protected] with "School Outreach" in the subject line.
Deadline: October 25, 2018
About Words Without Borders Campus
Words Without Borders was founded in 2003 to build cultural understanding through the translation, publication, and promotion of contemporary international literature. Since then, our monthly online magazine has published writers from 134 countries, translated from 113 languages. In 2014, following a strategic planning process, we began work on WWB Campus, a free, flexible online platform to bring the best of new international writing into high school and college classrooms.
Drawing from the Words Without Borders archive of international stories, essays, and poems, WWB Campus connects students and educators to eye-opening literature from across the globe. We present this literature alongside multimedia contextual materials, teaching ideas and lesson plans, and resources for further exploration. Our goal is to create a virtual learning space without borders, fostering meaningful cross-cultural understandings and inspiring a lifelong interest in international literature. The online resource is available to educators and students at no cost.