Posted on December 24, 2018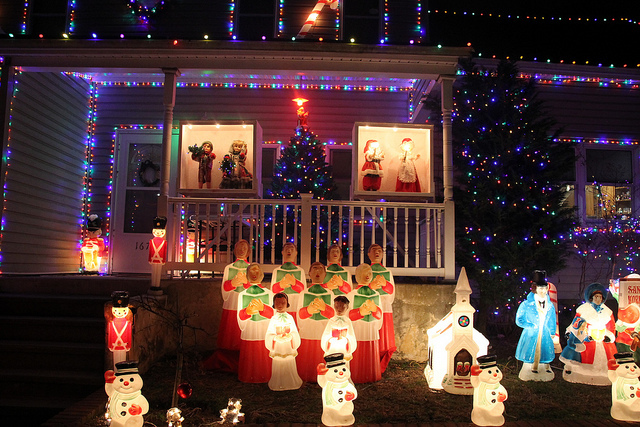 Growing up Muslim on the North Shore of Long Island, Yaseen Eldik and his family faced ostracism and bullying, especially during the Christmas season. In his memoir of that time, published in today's New York Times, he describes seeing the neighbors' Christmas lights while scrubbing broken eggs from his own family's windows.
He also recounts his mother's wise advice during that difficult season: she quoted the Egyptian folk saying "Irmee wara dahrak," or "Throw it behind your back," and reminded him that many people are bullied, for many different reasons. Eldik was able to draw on his own experiences to understand the experiences of others, emerging with more empathy and resilience than he had before.
He concludes:
Whatever your tradition, returning home for the holidays offers a chance to renew a sense of yourself. By stepping out of our daily routines and re-encountering our past we can decide who we want to be in the future.
The entire piece is available from the New York Times website. To find more literature from Muslim authors, see our Egypt unit and the Iran-in-progress. For a different story of bullying, you can take a look at "The Trapped Boy," from Japan.